World of Warcraft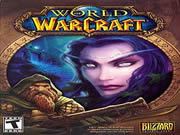 World of Warcraft
World of Warcraft is a massively multiplayer online role-playing game (MMORPG) by Blizzard Entertainment.
It is the fourth released game set in the fantasy Warcraft universe, which was first introduced by Warcraft Orcs & Humans in 1994. World of Warcraft is a living, breathing online adventure world with over 7 million players.
Log into the World of Warcraft and join thousands of mighty heroes in an online world of myth, magic, and limitless adventure. Face the mighty dragon of Blackrock Spire; cleanse the undead from the looming ziggurats of Stratholme; fly in wondrous zeppelins over smoldering battlefields; and much more. Being a subscription-based and online-only title, the first thing you must do after installing World of Warcraft is to open a Battle. In short, World of Warcraft is a great adventure which can be played in many different ways.
License: Demo
Language: English
OS: Windows XP