Prince of Persia 3D Games Free Download

Big collection of free full version games for computer and PC. All listed games are absolutely free games for free download.

Prince of Persia 3D Games Free Download and play for free.

Free games for kids, girls and boys.

Prince of Persia 3D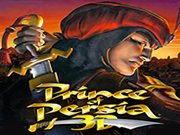 Prince of Persia 3D
It has two tragic flaws, and these problems are so overwhelming that the good parts seem wasted.
The legendary Prince of Persia breaks into the third dimension with this remake of the classic. Guide the prince through environmental dangers and puzzles on his quest to save the life of his wife, the Princess. The game plays much like Tomb Raider, requiring you to move the Prince through the levels and engage in occasional combat from a third person, over the shoulder view.
Prince of Persia 3D, developed by Red Orb Entertainment and published by The Learning Company for the PC, is the third game in the Prince of Persia series. The game debuted in 1999, 10 years after the original, and incorporated 3D graphics in its gameplay.
This was the first 3D version of Prince of Persia, but continued in the same vein as the original two games. To illustrate, it had the same lilting Middle Eastern music, the same smooth animation (only now in 3D), excellent graphics, a romantic storyline and the same action-adventure-puzzles-traps theme.
In 2000, a Dreamcast version under the name Prince of Persia: Arabian Nights was developed by Avalanche Software and published by Mattel Interactive, which had previously purchased both Red Orb Entertainment and The Learning Company. Many of the control flaws from the original PC version were corrected and other notable bugs were fixed, improving the gameplay of this port, although it still suffers the same camera problems. This version was only released in North America.
License: Demo
Language: English
OS: Windows 95, Windows 98, Windows 98 SE, Windows 2000, Windows NT