Miniclip Games Free Download

Big collection of free full version games for computer and PC. All listed games are absolutely free games for free download.

Miniclip Games Free Download and play for free.

Free games for kids, girls and boys.

Gyroball
3 Foot Ninja
Canyon Glider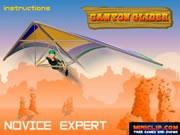 Canyon Glider
by Miniclip.com
A Flash sports game - hang gliding
First you have to run by hitting the left and right arrow keys alternately as quick as you can. Once in the flight use the up and down keys to swoop and dive. Fly through the hoops to collect points...
Bloomin' Gardens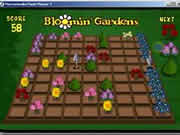 Bloomin' Gardens
by Miniclip.com
A nice Flash Line up game
The purpose of the game is to align five or more flowers of the same kind.
The flowers can be aligned horizontally, vertically or diagonally. Each turn allows the player to move a flower to another cell. If a move does not align five or more flowers, three random flowers are added to random cells.
If a move aligns five or more flowers, these flowers dissapear from the garden and no new flowers are added to the board.
The game is over when the garden is full of flowers.
Controls: mouse
Miniclip Rally