Love Games Free Download

Big collection of free full version games for computer and PC. All listed games are absolutely free games for free download.

Love Games Free Download and play for free.

Free games for kids, girls and boys.

Flower Language Of Love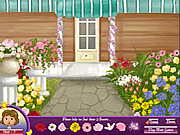 Flower Language Of Love New romantic hidden object game with flowers, hearts and a lot of love! Tom is so in love with Liza, his girlfriend. Tonight is Liza's birthday, and Tom wants to give her surprise… He is going to propose her! So he goes to the flower shop and asks to choose the right flowers and arrange the bouquet for him. Controls Mouse
============================================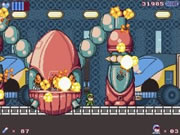 Noitu Love
by Joakim Sandberg
A very good platformer in 320x225 resolution
The year is 2188. The city is protected by an organization called "The Peacekeepers League" and everything is swell except for that it's under attack. By a robot army lead by professor Darnacus Damnation!
This game is an action packed adventure of several long levels (with save feature) and you play as Noitu Love, a young and talented boy, who's purpose it is in life to stop Darnacus and live up to his intercom girl Lori's expectations.
6 levels, 5 difficulties and several unlockables are to be found, and you'll play as four different characters.
Controls:
Arrows = Move
Shift = Jump
Ctrl = Shoot
Space = Pause
Esc = Back to menu