Dave Games Free Download

Big collection of free full version games for computer and PC. All listed games are absolutely free games for free download.

Dave Games Free Download and play for free.

Free games for kids, girls and boys.

Dangerous Dave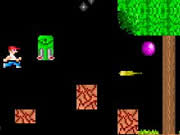 Dangerous Dave
by John Romero - Softdisk
An old DOS platformer - 10 levels
The object of the game is to guide Dave through 10 perilous areas in Clyde's hidout. There are guns and jetpacks to aid you.
Watch out for fire, water and weirdweeds! These will toast Dave very blackly.
Merely grab the trophy and walk through the door. It's that simple! Of course you have to look out for a few monsters...
Also, there are some places Dave can go by trying something strange and dangerous....
Controls:
Keyboard, joystick or mouse
F1 = Help
F2 = Cotrol panel (wherein you can redefine the controls)
F3 = Restart game
F9 = Pause
F10 or Esc = Quit game
by using the keyboard or mouse:
Arrows (mouse) = move, jump, climb, fly (if you got the jetpack)
Ctrl (left mouse button) = Shoot
Shift (right mouse button) = Jetpack on/off
Dave's Day Out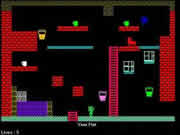 Dave's Day Out
by RetroDev
An old-looking Jet Set Willy style Platform Action
Dave's Day Out is a tribute to the greatest platform games of the 8-bit home computer era. Collect as many of the flashing objects as you can. Watch out for Mad Chad, Jimmy the Brolly, and many other terrifying and colourful enemies. Prove you're not a Spatula!
Controls:
Arrow keys (or O,P,Q,A) = move and climb
Spacebar = jump
Esc = exit game
Dave and Wendys Magnificent Adventure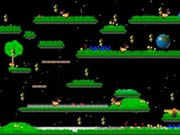 Dave and Wendys Magnificent Adventure
by Jamie Barclay
A cute onescreen platformer
Pros
Nice and cute graphics (especially wendy )
Nice sound effects
Funny music (although a bit out of place, casino music vs space)
Cons
Very hard to control the character
Gameplay is also too hard. Enemies shoot faster than you can jump.
Not to mention some jumps are impossible.